Our Kids Martial Arts Classes Offer High-Energy Kickboxing Instruction And More!
At Kick It Fitness & Martial Arts, we're making Kids Martial Arts training more exciting than ever before. Our system focuses on high-energy kickboxing and helps students of all fitness levels find success.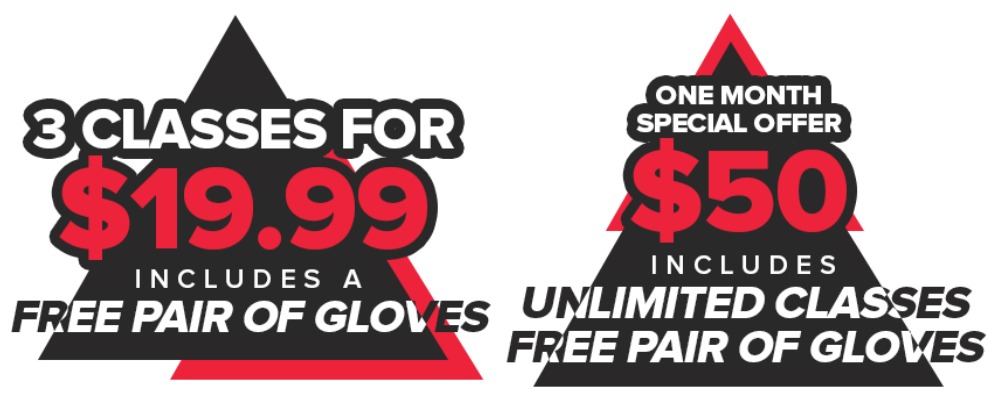 We are proud to work with students all across Levittown and beyond. Ages 4 and up are invited to join.
Just fill out the short form on your screen to learn more! Or choose one of our trial offers above today!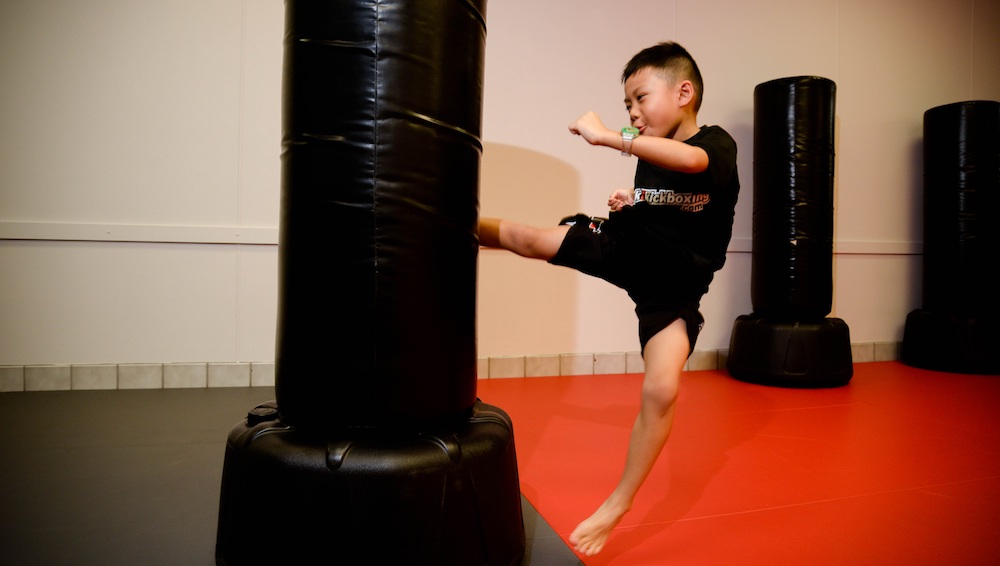 What Makes Our Kids Martial Arts Classes So Special?
Rather than focus on the traditional forms of a discipline like Taekwondo, our Kids Martial Arts classes use the skills and excitement of kickboxing to keep students moving from start to finish.
We offer action-packed instruction where students of all experience levels can build the best striking skills and train with complete confidence. We maintain a safe, supportive environment where students of all backgrounds can thrive.
Come see us today at Kick It Fitness & Martial Arts here in Levittown for:
Effective bully prevention skills
Incredible coordination and athleticism
Lifelong habits of physical activity
Boosted self-confidence and a great group of new friends
And Don't Forget: We're Working Hard To Help Your Child Thrive In All Aspects Of Life
Sure, we love having fun challenging your child to stay active and learn new striking skills. But we also know how important it is for your child to take on well-rounded character development.
That's why we use our high-energy kickboxing classes as a vehicle for essential character development. We help our students learn how to work together and overcome every challenge we throw their way.
We're offering students all across Levittown a chance to take pride in the learning process and prepare for success at home, in the classroom, and even into adulthood.
Our Kids Martial Arts classes here at Kick It Fitness & Martial Arts are perfect for:
Incredible discipline and respect
Improved focus and concentration
Effective communication and conflict resolution skills
Boosted leadership and teamwork strategies
Set Your Child Up For Long-Lasting Success With The Best Kids Martial Arts Classes In Levittown!
If you're looking for an awesome way to challenge your child and help them have a blast learning new skills, come see us today at Kick It Fitness & Martial Arts here in Levittown. Our kickboxing classes are perfect for students ages 4 and up. All experience levels are welcome.
Learn more today by simply filling out the short form on your screen or click here to check out our Kids Martial Arts FAQs!